ONLINE VBAC Seminar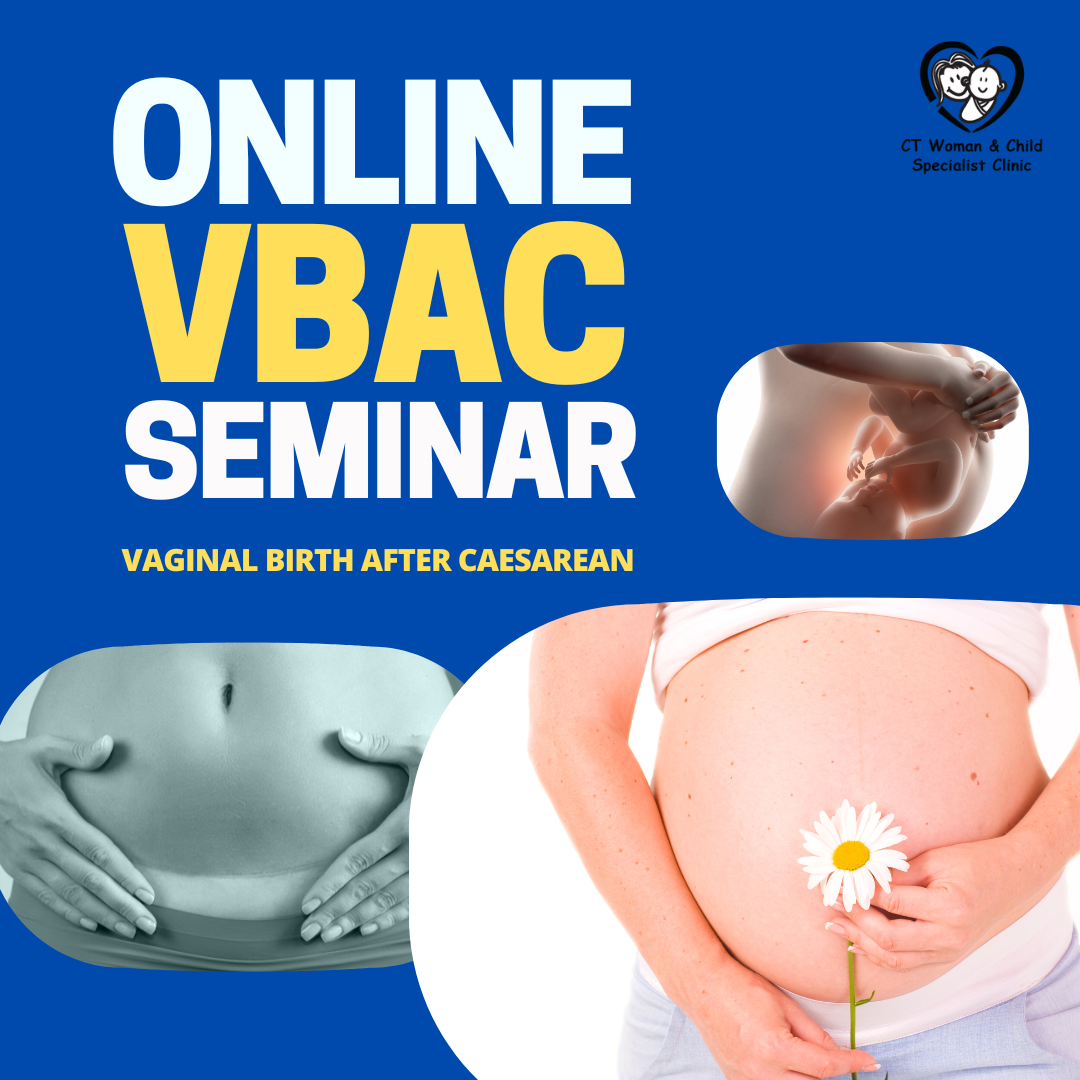 "Once a Caesarean, always a Caesarean'.
Is that true? Why do people say that?
Many mothers with one czer,  they would still try for natural birth the next time, but ended up with czer again. And, very often, they would end up with a czer for the same reason again. It appears that most mothers with one czer had no idea what made these complications happen on them which made them end up with a Caesarean birth.
What made you end up with czer?
What is different in you that made up end up with czer?
What can I do to change myself and help me to achieve a successful vbac?
There are lots of things a woman can do to avoid a Caesarean birth. So, take charge of your birth today. Don't just leave it to luck again.
In the seminar , what I plan to achieve?
I will explain the 3 options of birth that every woman have and the pros and cons.
What are the factors that can affect the chances of a vaginal birth in any woman?
What are the potential signs of a possible czer?
What can you do to change the outcome?
Topics :
1) Choices of birth
2) Principles to successful VBAC
3) Case discussion
How do we run this online class:
► We use Whatsapp, Google Classroom, and Youtube as the main platform.
► The course will be available for a period of 30 days from the day the link is provided. This means that you will need to complete the course within the 30-day period or risk losing access to the content.
► There will be 2 times Q&A sessions, you are free to address your questions or any doubts, and 𝐃𝐫. 𝐓𝐚𝐧 𝐄𝐞 𝐏𝐢𝐧𝐠 will respond to your questions on Whatsapp.
𝐖𝐡𝐚𝐭 𝐰𝐢𝐥𝐥 𝐲𝐨𝐮 𝐠𝐞𝐭 𝐢𝐧 𝐭𝐡𝐞 𝐜𝐨𝐮𝐫𝐬𝐞:
– 2 hours lecture videos
– 1 Caesarean Birth – The Path Untold Book
– Q&A Session
– Access to the video for 1 Month
Speaker: Dr.  Tan Ee Ping
Fees: RM80 per pax