Our team of doctors, lactation counsellors, physiotherapists, fertility counsellors, hypnobirthing counsellors,
bereavement counsellor, sonographer, staff nurses, psychologists, and clinic assistants are ready to serve.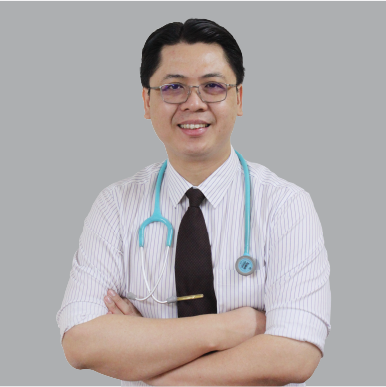 Dr. Cheong Wai Hoong
Consultant Paediatrician
MBBX (Malaya) | MRCPCH (UK)
Dr. Cheong Wai Hoong graduated from University of Malaya in 1999. He underwent paediatric training in a few hospital i.e: Hospital Kota Bharu, Hospital Umum Sarawak and Hospital Kajang. He obtained his membership from Royal College of Paediatric and Child Health (UK) in 2003. He is passionate about nurturing the health of our future generations. His special interest is paediatric allergy.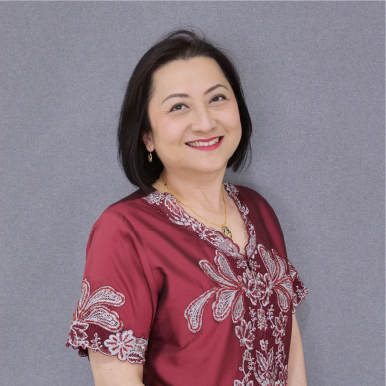 Dr Tan Ee Ping
Consultant Obstetrician and Gynaecologist
MBBS (Malaya) | MRCOG (UK) | FRCOG (UK)
Dr Tan Ee Ping found her love for Obstetrics and Gynaecology even as a medical student. Upon graduation from University of Malaya in 1999, she focused her training mainly in Obstetrics and Gynaecology.
Her main passion in Gynaecology was Minimal Invasive Surgery in the field of Reproductive Surgery, focusing mainly on Endometriosis and Fertility surgery. She underwent training at IRCAD, Strasbourg in France to perform laparoscopic surgery which included endometriosis and pelvic floor prolapse surgery. She also underwent training at The European Academy of Gynaecological Surgery at Belgium to perform Therapeutic Hysteroscopic surgery, which included Hysteroscopic myomectomy for submucosal fibroids.
Certified as a Robotic Surgeon in June 2017 by Intuitive Surgical after attending training at Chinese University Hong Kong (CUHK) and Tri-service Hospital, Taiwan further enhanced her repertoire of Minimally Invasive Surgery. She was appointed as Clinical Adjunct Professor at UPM from 2021 and was passionate in passing her knowledge and skills in Minimally Invasive Surgery.
In the field of Obstetrics, she mainly focused on prevention of Caesarean Birth. She published a book entitled, "Caesarean Birth. The Path Untold" which shared all her strategies to achieve a successful vaginal birth. She runs a regular VBAC (Vaginal Birth After Caesarean) Seminar which helps pregnant mothers to achieve successful natural birth.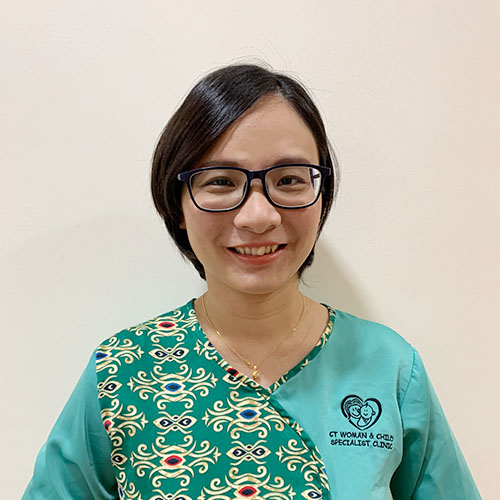 Ms. Ginn Liew
HynoBirthing Practitioner
Diploma in nursing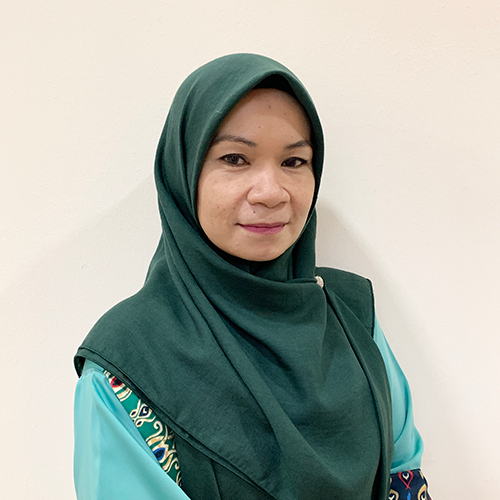 Ms.Norida Fauzi
Clinic Assistant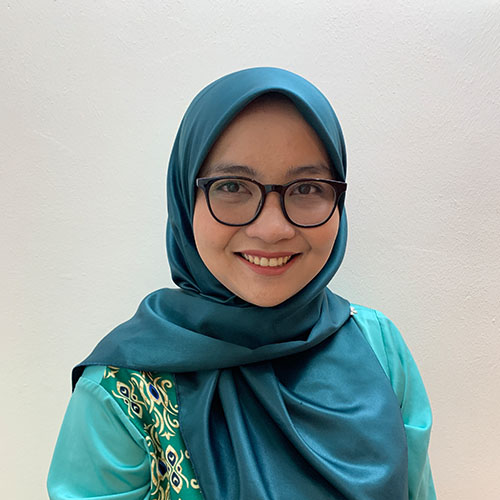 Ms Adibah
Dietitian
Degree in Dietetics (Hons)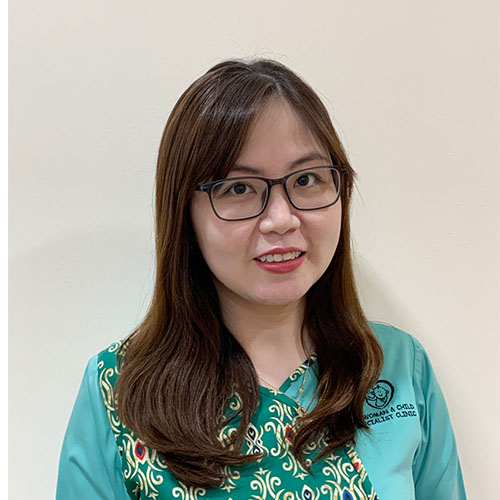 Ms Elyn
Staff Nurse
Diploma in nursing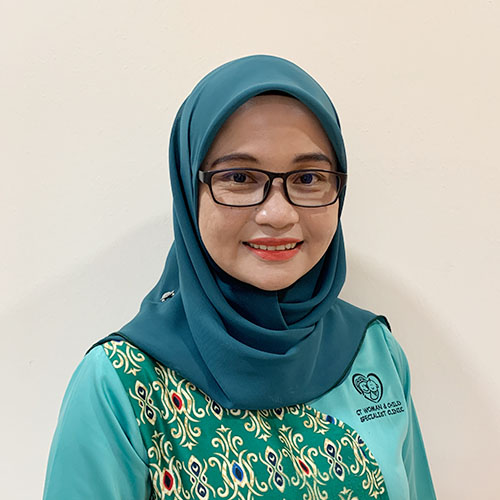 Ms Emy
Staff Nurse
Diploma in nursing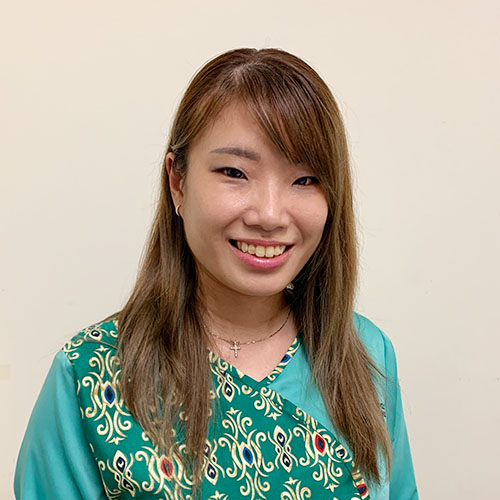 Ms. Esther Yap
Staff Nurse
Diploma in Nursing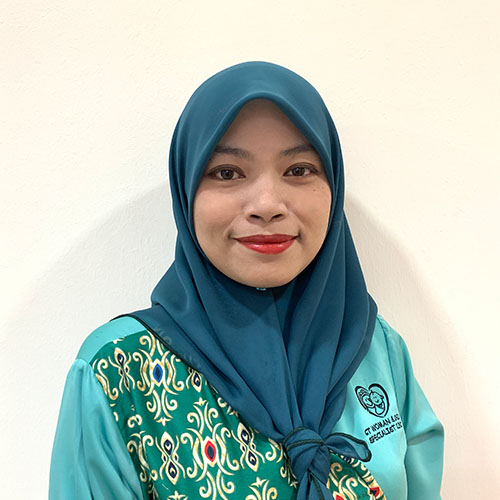 Ms. Syamimi Zolkippeli
HynoBirthing Practitioner
Diploma in nursing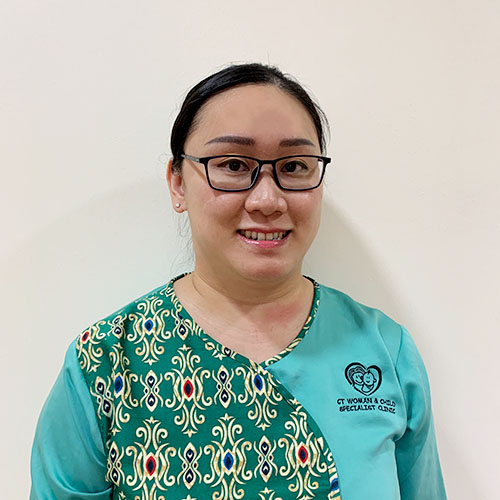 Ms. Chong Tsuk Ee
Sonographer
Postgraduate diploma in medical ultrasonography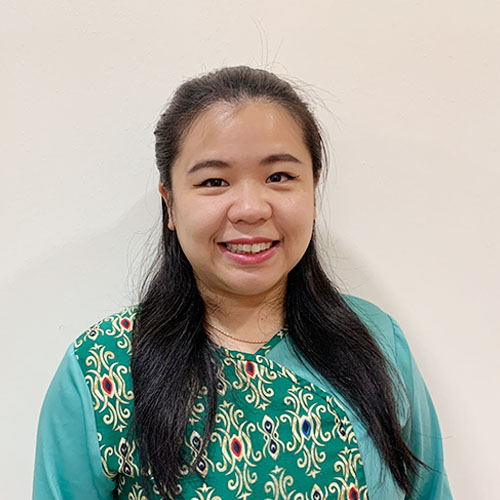 Ms. Winnie Lee
Lactation counsellor
Diploma in Nursing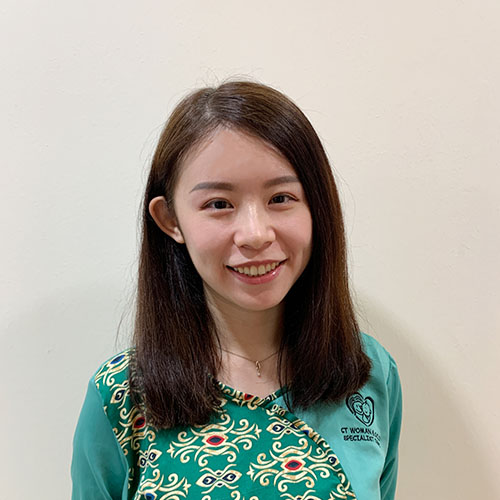 Ms. Pou Ying Hui
Women's Health Physiotherapist
Degree in Physiotherapy